AKAVA Therapeutics was established in 2019 as a commercialization arm for the pipeline of compounds developed from the Silverman lab at Northwestern University. For 46 years, Dr. Richard B. Silverman has been responsible for groundbreaking research, including inventing the blockbuster drug Lyrica®, marketed by Pfizer for fibromyalgia, neuropathic pain, spinal cord injury pain, and epilepsy. He is also the inventor of CPP-115, which successfully completed a Phase I clinical trial. Under a compassionate use IND, this drug has been taken for the last seven years by a child with infantile spasms, who was refractory to all other medications. Silverman also is the inventor of OV329, which has been licensed to Ovid Therapeutics for epilepsy and is in preclinical testing.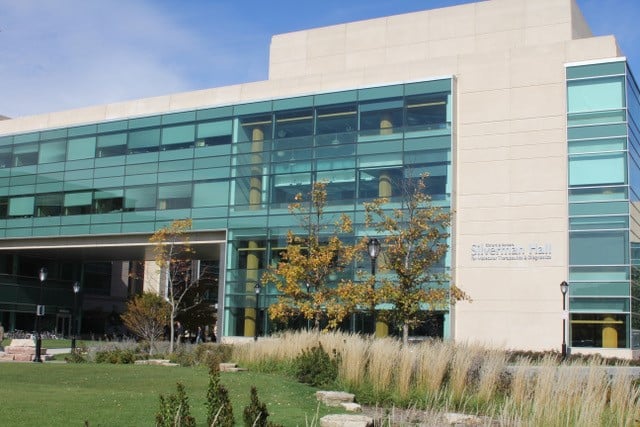 Richard and Barbara Silverman Hall for Molecular Therapeutics and Diagnostics at Northwestern University
AKAVA's mission is to discover and develop first-in-class inhibition therapeutics addressing unmet medical needs in neurodegeneration and oncology, allowing patients to live longer with improved quality of life.
AKAVA Therapeutics' programs are all based on some type of inhibition: inhibition of protein aggregation, inhibition of enzymes, and inhibition of tumor growth. We, therefore, refer to our therapeutics as inhibition therapeutics.
AKAVA's main areas of focus are: